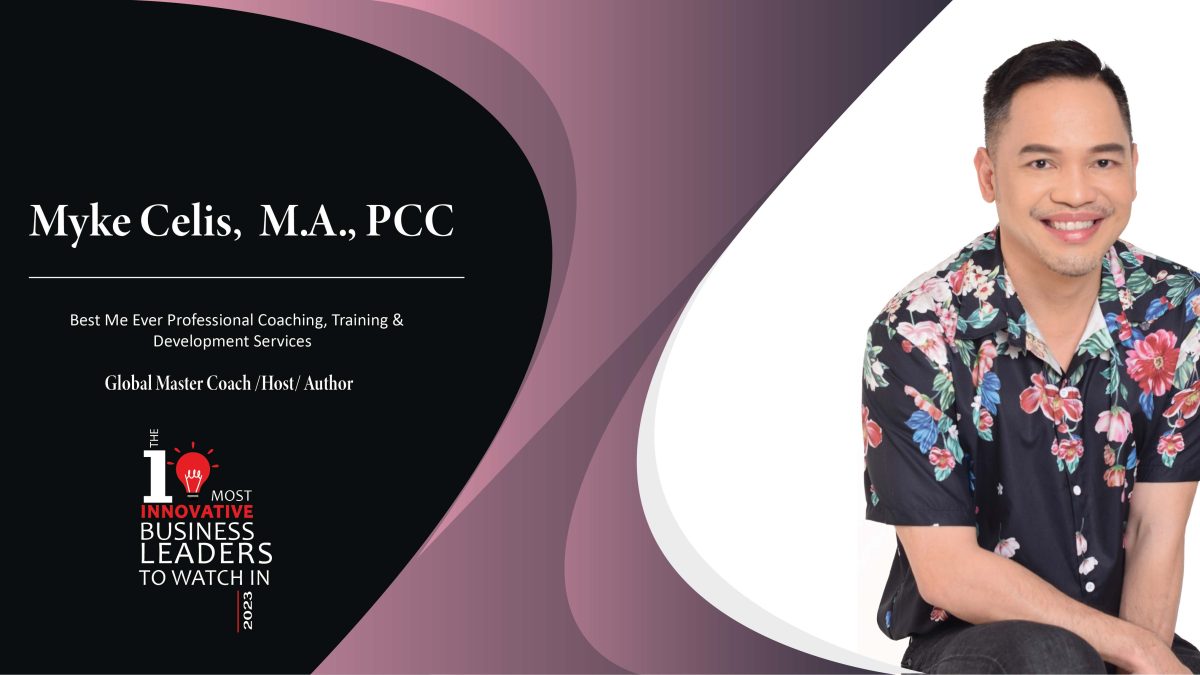 Myke Celis, M.A., PCC is the founder of Best Me Ever Professional Coaching, Training & Development Services, a global coaching powerhouse that provides one-on-one and group coaching services, workshops, and training sessions to individuals and companies. Myke Celis is a renowned personal coach to a number of celebrities, top executives, and highly successful people worldwide. He is a professional certified coach (PCC) in the International Coaching Federation, a thought leadership author for Coaching World, and a highly in-demand resource person and expert in coaching across print, radio, TV, and digital media globally.
Myke Celis has been recognized as one of the most influential authors in lifestyle and self-help by Bookshelf.Ph in 2022 and has achieved #1 International Best-Selling Author status in multiple categories in Amazon and 2 best-selling recognitions locally by National Bookstore and Acts 29 Publishing in the Philippines. His company provides mentorship programs for aspiring and professional coaches who want to start their practice or learn more coaching disciplines and techniques or become a thought leader in their chosen industry and niche.
Myke Celis' journey to become a life coach started when he was at the peak of his marketing and advertising career. After leading his own agency to handle a number of local and multinational brands for 15 years, he got betrayed by a friend whom he hired to help him manage his clients, which in turn left him bankrupt and traumatized. It didn't help also that he was in a physically abusive relationship that made him doubt his own self-worth and made him forget his own concept of self-love. At the lowest point in his life then, he found a spark of hope through sharing his lessons learned via his #bestmeever posts which led him to being discovered by a publisher and him pursuing a career in life coaching. Starting from ground zero up, he was clear from the start about what he wanted to do: to no longer build brands but rather to help "build" the best version of everyone he meets through coaching, speaking, and writing as they become empowered from within.
What sets Myke Celis and his company apart from the rest is his authenticity. He doesn't have any pretensions when dealing with business, nor does he put up a front. He speaks and acts in the same manner as he talks to celebrities and CEOs, and he treats every client with the same level of respect and professionalism. He believes that the only way to create a meaningful connection with people is by being genuine, empathetic, and compassionate towards their needs.
Myke Celis' company offers a wide range of coaching services, including executive coaching, life coaching, career coaching, relationship coaching, and wellness coaching. He helps individuals and organizations build a sense of purpose and meaning in their lives and work towards achieving their goals and objectives. He believes that everyone has the potential to be their best selves, and his coaching services are designed to help individuals tap into that potential and unleash their inner greatness.
Apart from coaching services, Myke Celis' company also offers training and development programs that focus on personal and professional growth. These programs are designed to help individuals and organizations develop the skills and knowledge they need to succeed in their respective fields. His mentorship program for aspiring and professional coaches is one of the highlights of his company. This program is designed to help coaches become more effective in their practice by learning from his years of experience and expertise. Myke Celis has won multiple awards and recognitions for his work as a life coach. He was named as one of the most iconic coaching leaders globally in the World HRD Congress 2023, the bronze winner in the Best Wellness Coach Category in the 2022 Coach Awards, and a finalist awardee for Pride LGBTQ+ Leader in the 2022 Philippine Bahaghari Awards. He was also named as one of the Top Celebrity Life Coaches Globally by Coach Foundation US and as one of the 40 Influencers under 40 by Insights Success Magazine.
Social Media Links:-
Website:- http://www.coach-mykecelis.com/
Instagram:- Myke Celis-Global Master Coach (@my_bestmeever) | Instagram
Linkedin:- (25) Myke Celis, M.A., PCC | LinkedIn
Related posts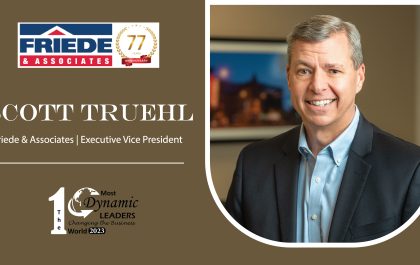 "Scott Truehl's Professional Journey: From Politics to Commercial General Contracting"
Scott Truehl is a partner at Friede & Associates, a commercial general contracting firm that operates in the southern two-thirds…