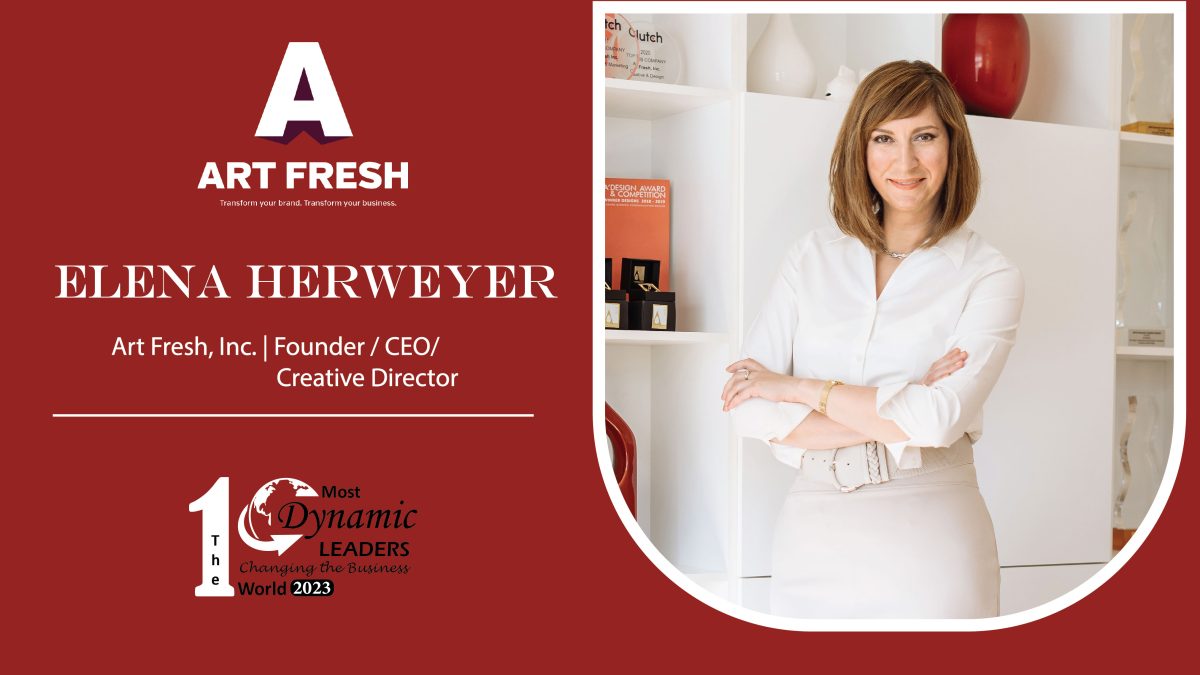 Elena Herweyer is the founder of Art Fresh, Inc., a multi-award winning full-service creative marketing agency based in Canada. With a Master's Degree in Fine Arts and Graphic Design, Elena has been a professional artist for many years and has worked for some of the biggest advertising agencies in Kyiv as an art director, including working with major international companies such as Kimberly-Clark Worldwide Inc., L'Oreal, Vichy, Samsung, Microsoft, Procter & Gamble, Mercedes-Benz, TNK-bp, Caparol, Novo Nordisk, and IMC.
In this article, we will dive deeper into Elena's background, her journey to becoming an entrepreneur, the services that Art Fresh offers, and what sets them apart from their competitors.
Elena was born in Kyiv, Ukraine, and from a young age, she was passionate about art, design, and creativity. This passion led her to pursue a Master's Degree in Fine Arts and Graphic Design, and she became a member of the National Artists' Union of Ukraine in 1999. Elena's paintings are held in private art collections in Ukraine, Canada, the USA, Poland, and Germany.
Elena's love for creative design later grew into a passion for brand building and marketing strategies when she started working in the leading advertising agencies in Kyiv as an art director. For 12 years, Elena has worked with major international companies, winning several awards for her creative projects at annual international advertising competitions in Europe. The professional experience gained helped Elena open her own business, Art Fresh Creative Studio, and continue to develop her creative skills together with her team as a Creative Director. As a result, the Art Fresh team received several international awards, including Best of Show, Gold, Silver and Bronze, at the Summit Creative Awards in Boston from 2013 to 2021. Elena has also been invited to the A' Award Grand Jury for five years at the A' Design Award & Competition, a prestigious international design competition held annually in Italy to recognize quality and excellence in design and innovation.
Despite her success in the advertising industry, Elena always had an entrepreneurial spirit. She loved constantly developing her personality and professional skills and was always looking for new challenges to grow her business and become stronger in business management. Elena realized that her passion for creativity did not limit her to art, painting, or design; it extended to business development, which required a constant generation of creative ideas and innovations every day. With this realization, Elena decided to become an entrepreneur and start her own business.
Elena moved to Canada from Ukraine in 2009, and soon after, she founded Art Fresh Creative Studio. Elena based her business on her passion, professional knowledge, and skills, without any business partners or investors. With the strong support of her husband, who believed in her and her idea, Elena started her entrepreneurial journey. Now, 12 years later, Elena can say that it was the best decision she ever made. She has the freedom to do what she loves every day and develop her creativity and her business.
Art Fresh is a full-service creative marketing agency that focuses on marketing strategy, brand design, marketing communication, brand building, and management. They create premium-quality designs, including logo design and corporate identity, naming, print advertisement, label and packaging design, brochure design, web design of any complexity, and innovative digital marketing solutions to help businesses capture a strong position in the market.
What sets Art Fresh apart from its competitors is its creative power and entrepreneurial spirit. The team at Art Fresh is highly motivated to help businesses convey their passion through their products by helping them achieve their ambitious business goals. They work with clients who are passionate about their business and want to make a difference in the world. Art Fresh's focus is on the results, and they believe that great ideas cannot happen without passion, intelligence, and personal commitment. They do not participate in tenders as they do not believe in price competition and selling standard solutions.
Social Links:-
Facebook:- https://www.facebook.com/artfresh/
Twitter:- https://twitter.com/ArtFreshPEI
Instagram:- https://www.instagram.com/artfreshpei/
Linkedin:- https://www.linkedin.com/company/art-fresh/
Related posts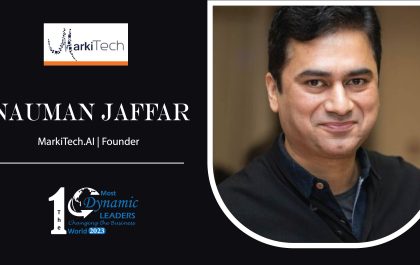 Nauman Jaffar: Revolutionizing Healthcare with Innovative Technologies
Nauman Jaffar, the founder and CEO of MarkiTech, is a serial entrepreneur and visionary leader in the health-tech sector. With…