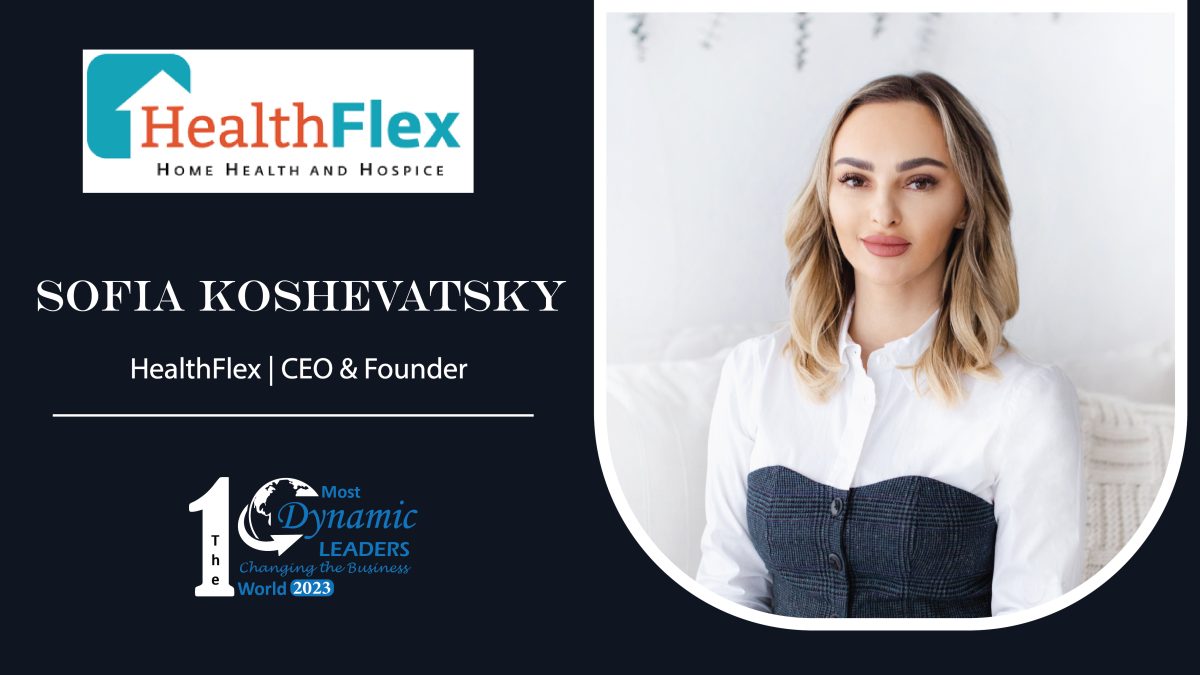 Sofia Koshevatsky, the founder and CEO of HealthFlex Home Health & Hospice, has a passion for helping people and serving her community. Her personal and professional background as a nurse has instilled in her a drive to provide the best treatment for the senior community, which is reflected in the services provided by HealthFlex.
HealthFlex is a healthcare and hospice service provider that offers skilled nursing and therapy services in the comfort of home. The clinical team comprises nurses, physical therapists, speech therapists, medical social workers, home health aides, and more. Their services are individualized, flexible, and prioritize the needs of their patients, whether they live at home or in a facility, and are covered by most major health insurance carriers.
What sets HealthFlex apart from its competitors is their 5-star CMS rating and outstanding outcome scores. As a family-owned business that has grown into one of the largest private home health agencies in California, HealthFlex prioritizes the needs of their patients and the well-being of their employees. They offer programs that prioritize the well-being of their employees, such as gym reimbursements and education stipends for continued career growth. Investing in leadership development is also a driving force for HealthFlex, empowering their employees with the skills and tools needed to drive positive outcomes for their patients and the broader community.
As a leader, Sofia Koshevatsky is passionate about constantly learning and staying up-to-date with the latest industry best practices. She believes that passion, empathy, and perseverance are the most important traits in a business leader's career. To achieve her future aspirations, which is to positively impact millions of lives by delivering the highest level of personalized care in the home, HealthFlex will continue to devise a comprehensive strategy that involves expanding their reach and territory, investing heavily in their employees by providing them with extensive training and leadership development opportunities, engaging and educating the community, and advocating on behalf of their patients.
In closing, Maya Angelou's quote, "People will forget what you said, people will forget what you did, but people will never forget how you made them feel," is an excellent reflection of the philosophy of HealthFlex Home Health & Hospice. They prioritize the needs of their patients and employees, ensuring they feel cared for and supported. HealthFlex's focus on personalized care, employee well-being, and leadership development has helped them become one of the top providers of skilled nursing and therapy services in Northern California.
Related posts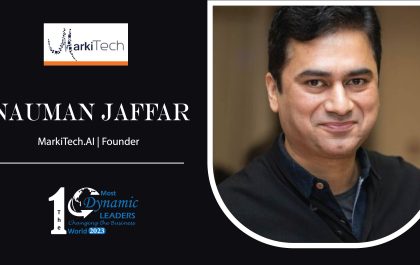 Nauman Jaffar: Revolutionizing Healthcare with Innovative Technologies
Nauman Jaffar, the founder and CEO of MarkiTech, is a serial entrepreneur and visionary leader in the health-tech sector. With…