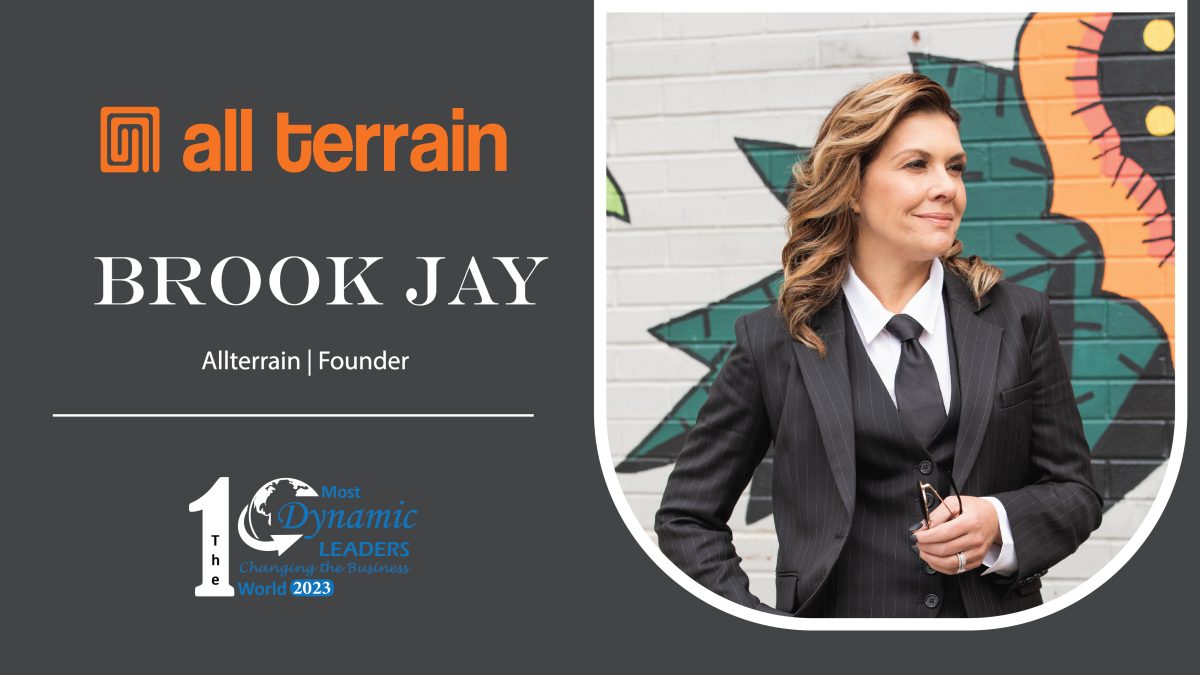 Please provide detail of your background (educational background and professional journey)
I grew up in Oak Park River Forest, IL. A place Ernest Hemmingway referred to as the land of broad lawns and narrow minds. In reality, OPRF is a pretty liberal town and a great place to raise a family.
I started my university journey at Southern Illinois University, studying International Business. My Junior year was spent in Switzerland, attending an International Business and Economics program through Kent State, where I would intern for the United Nations. I returned to the States to graduate from DePaul University. After graduating, I worked at Smith Barney as an Options Specialist. I soon realized the finance and trading world was not for me, so when I got the opportunity to move to South Beach, Miami, to live with my mentor and family friend, I jumped at the chance. I took a job as a Receptionist in a film production and event marketing agency and soon realized I could tell and sell stories when I helped land a massive investment for my boss when he was delayed on a flight. After many adventures in South Beach, I found my way back to Chicago and got a job as an Account Executive at an events production company. This led me to the 1996 Olympics, where I had a realization about Experiential Marketing through an interaction with Champion T-shirts. That's where the rest of the story begins.
Throw some light on your company and its major products/services/offering.
All Terrain is a full-service Brand Strategy and Brand Activation agency. We use our creativity and understanding of human behavior to create marketing and advertising campaigns that drive deep connections between a brand and consumer. These campaigns are highly measurable. We currently work with brands like Nike, Ferrari, Airbnb, Quaker Oatmeal, Stacy's Pita Chips, Aetna Better Health, and Guinness.
What led you to start/join your company?
As a Production Assistant at another company, I was part of a team producing the music and entertainment for the athletes of the Summer Olympic Games in Atlanta. I watched a Champion t-shirt activation create authentic brand engagement with the athletes and guests of the Olympics. Champion (an Olympic sponsor) had built a booth inside Georgia Tech with walls of cubby holes filled with T-shirts. Each cubby hole was labeled with a flag of a participating country. Inside was a Champion shirt with the Olympic logo and the flag of that country. Sharpie markers hung from all areas of the booth. Above the booth, there was a sign that read, "If you want to take one, you'll have to share one." Which suggested you should pick your country's shirt, sign it and exchange it with someone else. I watched for days as people from all walks of life approached the booth, met someone new, and exchanged shirts. I knew these shirts would become part of their storytelling of their time at the Games and that the experience would make an indelible impact on their future buying decisions. From there, I wanted to figure out how to consistently show up in consumers' lives and provide authentic moments that lead to brand loyalty and sales. With the evolution of social media and branded content, we have taken Experiential Marketing into the digital world as well.
What sets your company apart from its competitors?
We were the first female-founded Experiential Marketing agency in the United States. When we started All Terrain, the term Experiential Marketing wasn't even an industry category. Over the past 25 years, we have helped define the industry and move it forward.
Many brand programs we develop position All Terrain teams to interact with consumers in real-time, 365 days a year. This kind of access to people has led us to become experts at understanding and predicting consumer behavior. This enables us to build campaigns that resonate with the desired audience and drive measurable results for the brands and products we promote.
How important is well-being in employee performance?
Very important. We have created a culture that encourages the team to participate in experiences supporting their well-being and professional experience. This includes team-building outings that are more grounding than a party and retreats that include meditation, sound baths, and opportunities to discuss life goals. All Terrain encourages time off and self-care after a big program or campaign ends. Our teams have regular check-ins with management and leadership to review workload, discuss personal needs, and give feedback. This allows us a moment to reflect not only on the work, but also create a feedback loop where the team feels seen and heard.
How do you continue to grow and develop as a leader?
I have engaged in leadership coaching and peer-to-peer mentorship with groups like EO (Entrepreneurial Organization). I am currently working with Allison Maslan and the Pinnacle Global Network to rework my Big Picture Vision for the company and my own life. My goal is to further move All Terrain into a team-led company, giving the members of the team more opportunity to grow and evolve as leaders and giving me more opportunity to be a visionary and drive the company's growth.
What is the most important trait in a business leader's career?
The two most important traits are empathy and self-awareness.
What are your company's future aspirations? And how do you plan to achieve those?
After 25 years leading our industry and as an entrepreneur, I am interested in having All Terrain become part of a larger global agency that is in need of a team specializing in human connection and dynamic brand strategy. We have been approached by several entities to be acquired throughout the last two decades. Now is a good time to look at those offers and how this kind of move would benefit my team and expand the company's reach.
Provide us a closing quote.
What got you here won't get you there! -Marshall Goldsmith
Related posts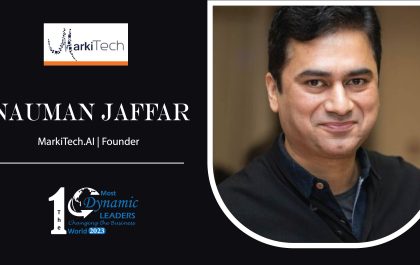 Nauman Jaffar: Revolutionizing Healthcare with Innovative Technologies
Nauman Jaffar, the founder and CEO of MarkiTech, is a serial entrepreneur and visionary leader in the health-tech sector. With…