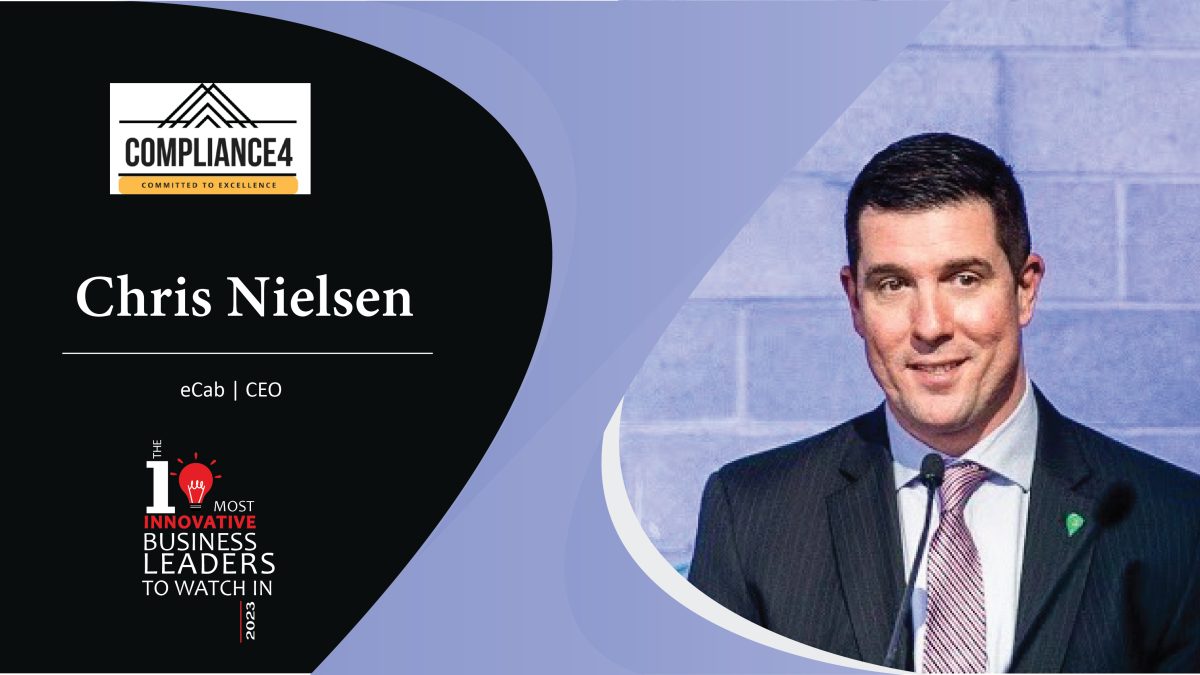 Chris Nielsen, the founder of eCab, grew up in Lockhart, Texas, just south of Austin. He attended Texas State University and majored in Cultural Anthropology. His educational background prepared him to understand the needs of different cultures and communities, which he applied in his professional journey as an entrepreneur.
In 2008, while working at a hotel in downtown Austin, Chris noticed a transportation problem in the urban core. Taxis were not available for short trips, leaving hotel guests without viable transportation services. Frustrated with the lack of mobility options, Chris witnessed a golf cart with license plates whiz by headed toward the convention center, and saw an opportunity to create an on-demand, emission-free mobility platform. He cashed in his retirement funds and quit his job the following Friday to dive into what would become eCab.
eCab is a microtransit service that provides a 100% emission-free, on-demand mobility platform to passengers in urban and rural communities. It was the first-to-market microtransit service that set itself apart from competitors by offering the most efficient platform available. eCab's major products and services include a fleet of electric vehicles, an intuitive mobile application, and efficient dispatch algorithms that allow for quick and reliable transportation.
The company's success relies on its commitment to customer satisfaction and the well-being of its drivers. eCab pays their drivers above market rate to ensure that they have the resources to live a great life outside of work. Happy drivers are the best drivers, and their satisfaction translates to better service for the customers.
As a business leader, Chris believes that empathy is the most important trait to possess. It allows him to understand the needs of his customers and employees better. eCab's future aspirations involve expanding into new markets and remaining at the forefront of electric mobility. To achieve this, Chris is continuously learning about emerging technologies and partnering with industry leaders who challenge him to deliver the best service possible.
In conclusion, eCab's incredible story is a testament to Chris Nielsen's dedication and passion for creating a better transportation solution for urban and rural communities. His background in cultural anthropology and commitment to employee well-being have enabled him to lead eCab to success. As Chris aptly puts it, "eCab exists in the perfect cross-section of mobility and technology, today!"
Related posts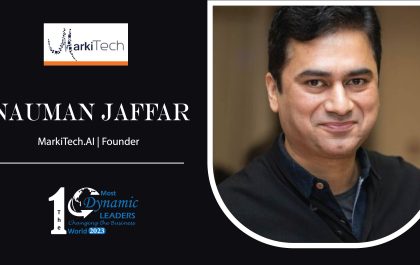 Nauman Jaffar: Revolutionizing Healthcare with Innovative Technologies
Nauman Jaffar, the founder and CEO of MarkiTech, is a serial entrepreneur and visionary leader in the health-tech sector. With…