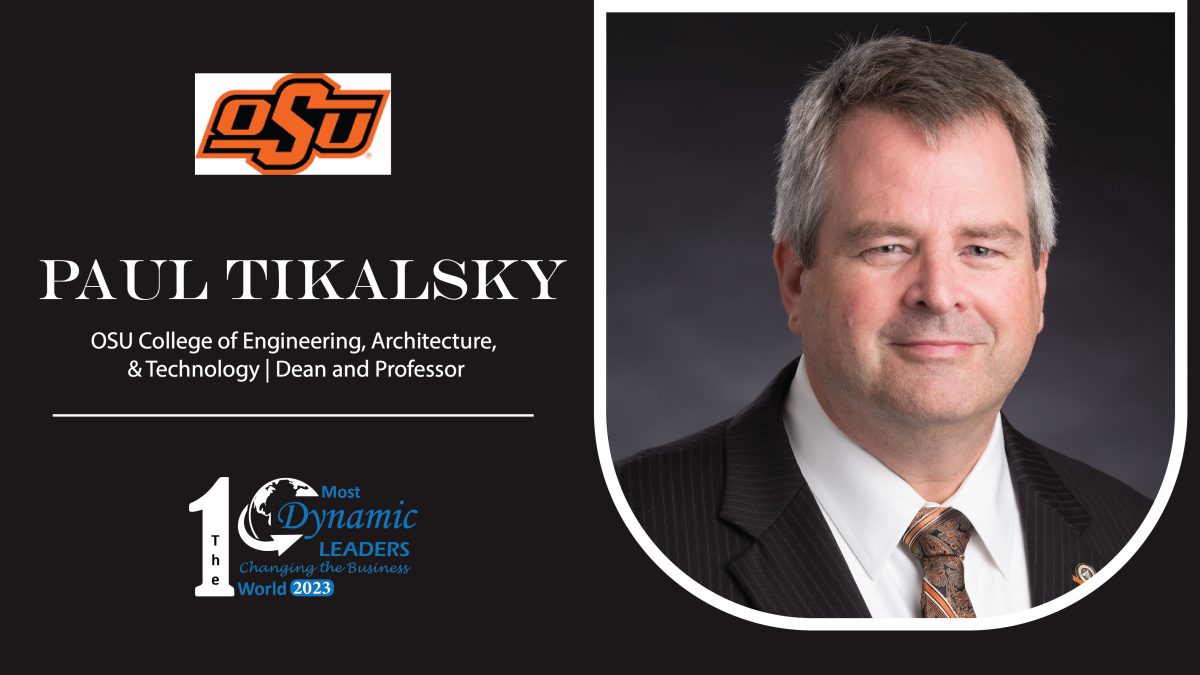 Paul J. Tikalsky is an accomplished professional with a unique background and impressive
experience. His story began in rural Wisconsin where he grew up in communities where grit,
common sense, and hard work were the foundation of the economy. Tikalsky is a fourth-
generation American, and the first person in his family to graduate from college. His
education at the University of Wisconsin, and graduate degrees from the University of
Texas, provided him with a world-class engineering education at a land grant university.
Tikalsky has been with Oklahoma State University (OSU) since 2014 as the Dean of the
College of Engineering, Architecture and Technology.

OSU is a public research university that creates the vast majority of engineers in the United
States, arguably the best in the world. The university is the intellectual capital that drives
economic growth, GDP, and builds the infrastructure of vibrant communities. Tikalsky and
his team at OSU deliver people with high-end STEM knowledge and the highest levels of
problem-solving skills.

According to Tikalsky, when people leading businesses understand the chemistry, physics,
engineering, and environmental impacts, they are better prepared to lead change agents.
Our economy requires energy, manufacturing, transportation, communications, data, and
much more. At a great public university, the next generation of young people is not only
provided with an advanced education in technical areas and the humanities, but an
understanding of the impact of questioning new ideas through research, experiencing the
humanities and developing leadership skills as part of life on a college campus.

Tikalsky's passion for his work at OSU is evident in his response about what led him to join
the university. He believes in the entrepreneurial nature of research and that working at
great public research universities allows people to support big dreams at a much bigger
scale than they ever imagined. Tikalsky came to OSU because the President/CEO gave him
a mandate to build change and the patience to let him execute it.

What sets OSU apart from its competitors is the culture of interdisciplinary cooperation, grit,
and treating everyone as a colleague rather than a competitor. The university has built an
organization that combines engineering, architecture, and technology around a vision of
aspiration and impact, and people see it in their teaching, research, and extension
operations.

In terms of employee performance, Tikalsky believes that understanding employees' well-
being is integral to the entire community. Employees' jobs are to improve the opportunities of
others, and as such, their own opportunities must be considered.

When it comes to Tikalsky's own development as a leader, he interacts with a lot of young
and talented people of every color, creed, gender, political affiliation, ability, and economic
circumstance. They help point him in the direction of change and help him question the
status quo and think about how they can innovate.
The most important trait in a business leader's career, according to Tikalsky, is developing
experience and knowledge in all aspects of their business. Good leadership can make
decisions in a timely manner because they understand the peripheral issues. They
understand workers, technology, finance, and markets across the spectrum of their business
platform. This requires building teams with communications, asking a lot of questions, and
constantly studying the areas that were previously outside their expertise.

Looking towards the future, OSU's Engineering, Architecture and Technology are changing
the way we innovate, design, and use energy, aerospace, and infrastructure. These large
areas require interdisciplinary teams for competitive innovation. This pushes the envelope to
achieve enduring solutions with greater resilience, lower environmental impact, and greater
economic ROI for all parts of our society.

In conclusion, Paul J. Tikalsky's background, experience, and vision for the future are
inspiring. His passion for his work at OSU and his dedication to interdisciplinary cooperation,
innovation
Related posts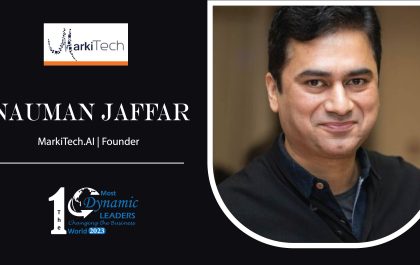 Nauman Jaffar: Revolutionizing Healthcare with Innovative Technologies
Nauman Jaffar, the founder and CEO of MarkiTech, is a serial entrepreneur and visionary leader in the health-tech sector. With…