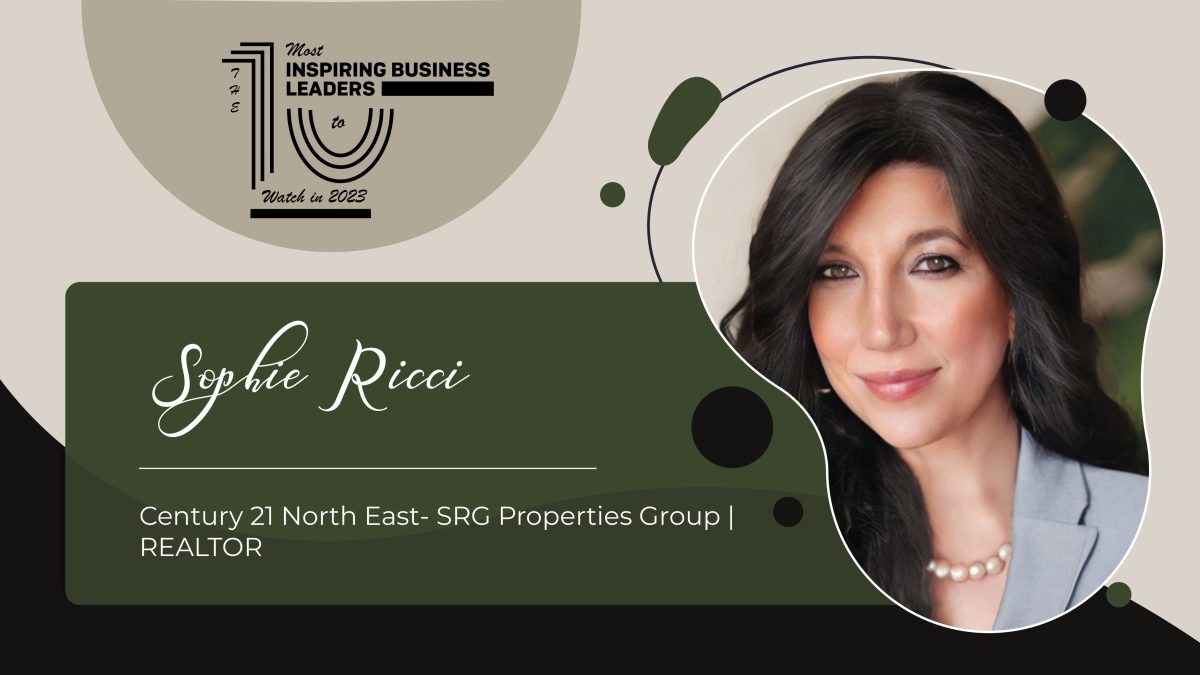 Sophie Ricci, a native of Newton, MA, is a successful REALTOR and the driving force behind SRG Properties Group, a dynamic team powered by Century 21 North East. With a passion for real estate and a diverse background in marketing, customer service, and financial advising, Sophie has built a thriving career and a reputation for providing exceptional service to her clients and agents.
Sophie's educational journey began at UMass Boston, where she graduated in 2003 with a degree in Criminal Justice and Philosophy of Law. After working in marketing and customer service for several years, she transitioned into the role of a financial advisor, honing her skills in financial management. However, it was her innate passion for real estate that eventually led her to pursue a career in the industry.
As a financial advisor, Sophie gained valuable knowledge in financial management, which greatly enhanced her abilities as a real estate agent. Her negotiation and management skills are deeply ingrained, and her financial acumen complements her real estate expertise, resulting in her better serving her clients.
When Sophie chose a career in real estate, she identified important areas that needed improvement. She invested time and effort to become knowledgeable in both residential and commercial real estate. While initially considering law school, Sophie found that real estate offered a legal setting where she could learn and develop without pursuing a law degree. She finds satisfaction in deals that allow her to contribute creatively to attorney-led negotiations.
Sophie's journey in real estate took a significant leap forward when she partnered with Ryan Gillis to establish SRG Properties Group within the Norwood office of Century 21 North East. Recognizing the desire among many agents for more accountability and training, Sophie, with the addition of Ryan, created a second team within SRG Properties Group. This decision allowed the team to cover the entire state of Massachusetts, a feat not commonly achieved by many real estate teams. Ryan and his team members focus on the north of Boston area, while Sophie and her team members cover the southern areas. This created a balanced and comprehensive approach to serving their clients and has helped grow the team.
SRG Properties Group operates as an 18-agent team, benefiting from the resources and support provided by Century 21 North East. Founded by the D'Amico family in 1994, Century 21 North East is a family-owned business that prioritizes delivering the highest level of value in real estate services to their agents. Sophie joined forces with Century 21 North East in 2018 when she opened a new office in Norwood, MA, with the task of recruiting new agents and growing the office.
What sets SRG Properties Group and Century 21 North East apart from their competitors is their unwavering commitment to agent success and well-being. Unlike many brokerages with high turnover rates, SRG Properties Group and Century 21 North East prioritize their agents as the center of their business. They understand that an agent's success and morale drive the company forward. The management team consistently enhances offerings, providing agents with cutting-edge technology and digital resources to improve their efficiency and satisfaction. As a result, Century 21 North East ranks in the top 10 of all Century 21 franchises globally and holds the prestigious position of being number one in Massachusetts. The company boasts a high retention rate, with agents often returning after exploring other brokerages. The innovative leadership team remains informed about market trends and technology to maintain their success.
Being a realtor means more than just selling or buying homes. It involves serving from a place of practicality, emotions, legality, statistics, logistics, and analysis. The customer and agent may not always realize the various roles a realtor must play, but being able to adapt to different methods of execution leads to satisfying their needs.
Sometimes Sophie has to approach her work with the mindset of a coach, other times she acts as an accountability mentor, often a teacher, and most importantly, a sales manager. She truly believes that a true leader wants to see the people they lead succeed, grow, and expand more than themselves.
Feeling overwhelmed by pressure, she recalled a morning when doubt threatened her ability to meet expectations. Refusing to succumb, she embraced the possibility of failure, knowing she would bounce back. Through persistent effort, her confidence grew, propelling her to new heights. Now, she firmly believes that success resides outside one's comfort zone.
Sophie understands the significance of employee well-being in driving performance. At Century 21 North East, regardless of their numbers, every agent is valued. Whether an agent sells one house a year or a hundred, they are treated with the same respect and given equal support.
"Find yourself, and success will find you."
Related posts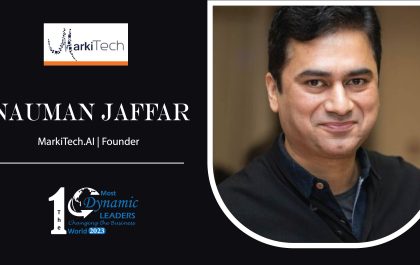 Nauman Jaffar: Revolutionizing Healthcare with Innovative Technologies
Nauman Jaffar, the founder and CEO of MarkiTech, is a serial entrepreneur and visionary leader in the health-tech sector. With…