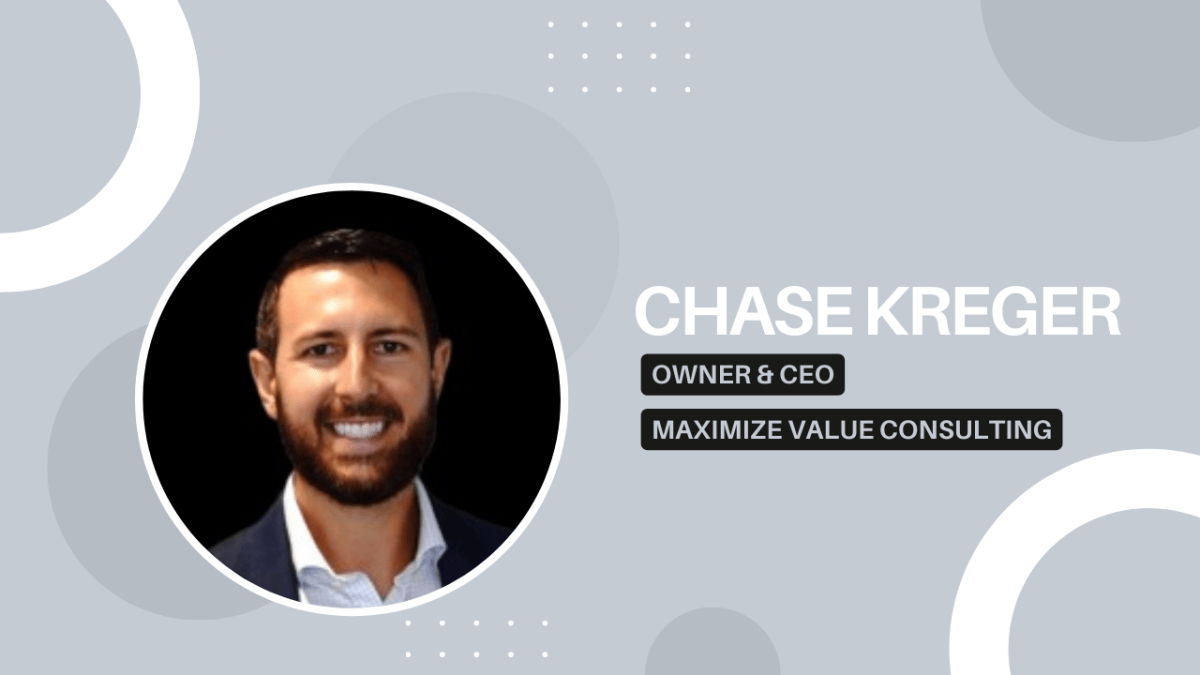 In this exclusive encounter, we embark on an extraordinary journey with Chase Kreger, the visionary Founder & CEO of Maximize Value Consulting. Prepare to be captivated by his experiences, leadership style, and the principles that have illuminated his path. Discover what sets Maximize Value Consulting apart from the corporate training crowd and how Chase has scripted a story of success. Get ready for an insightful odyssey, as we explore his relentless pursuit of excellence in leadership and sales training.
A CEO's Personal Odyssey
Chase's venture into the world of leadership and sales was sparked during his days as a D-1 soccer player at the University of Louisville. His innate talent for leadership, persuasion, and public speaking blossomed alongside his academic pursuits and athletic feats. With the completion of his undergraduate degrees and a return to graduate school for his MBA, Chase's unquenchable passion for sales and leadership was ignited.
However, every epic tale has its challenges, and Chase encountered a formidable obstacle – a landscape littered with lackluster, uninspiring, and impractical corporate training materials. Useless certifications, geographical constraints, costly solutions, and a sea of novice facilitators left him disillusioned. Fueled by the desire to revolutionize corporate training, he resolved to build a company that defied these limitations. In 2016, with the unwavering support of his wife Suzanne, Maximize Value Consulting was born, designed to create training experiences that foster epiphanies, bolster human connections, and elevate business performance.
Over the years, they have transformed the lives of countless leaders and sales professionals worldwide. Today, with four young children in tow, Chase and Suzanne have set their sights on a future where the next generation takes the reins, carrying the company to new heights. He can only hope to be a witness, perhaps even an unpaid assistant, to their remarkable journey.
Innovative Strategies and Unique Traits
Maximize Value Consulting distinguishes itself through an arsenal of data-driven content customization, top-tier facilitators, and a treasure trove of digital resources designed to facilitate continuous learning, anytime, anywhere.
Clients and partners celebrate Maximize Value Consulting for:
Edutainment: It's the adult learning that's incredibly fun. They make the knowledge as delightful as your favorite candy.
Obscurity: Their content is a well-guarded secret, far from the clutches of ChatGPT or Google.
Data-Driven: They dispel guesswork, relying on data to shape the learning experience.
But there's more – their unique pricing structure. You won't find Maximize Value splurging on Super Bowl commercials. Instead, they take pride in offering services at rates significantly more economical than their corporate consulting counterparts. They keep it affordable, making excellence accessible to all.
Key to the Odyssey
Since 2016, Chase and his team have reached tens of thousands worldwide, but it's the unwavering loyalty of partners that ignites their passion. Many have been by their side from day one, a testament to the power of trust in the Maximize Value brand. Word-of-mouth and referrals have been their primary engines of growth, thanks to their loyal partners. Now, their impact extends to professionals across the United States and six countries around the world. Nothing brings greater pride than having repeat customers.
Guidance for Aspiring CEOs
Chase's first piece of advice may seem unrelated to business: imagine your car is out of gas. If you sit inside, no one will come to your aid. If you step out and push it towards a gas station, help arrives. Business mirrors this principle. Initiate change and others will join you.
Secondly, don't expend all your energy convincing everyone. Find those who already believe in your vision; they're out there. Amazon, the largest business globally, serves less than 2% of the population. Focus on those who need your offerings.
Lastly, find what sets you apart. You can't compete with giants, but your uniqueness is your strength. Exploit your expertise in the service of others.
Related posts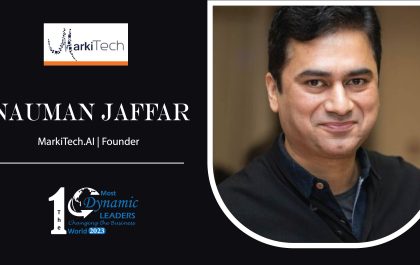 Nauman Jaffar: Revolutionizing Healthcare with Innovative Technologies
Nauman Jaffar, the founder and CEO of MarkiTech, is a serial entrepreneur and visionary leader in the health-tech sector. With…