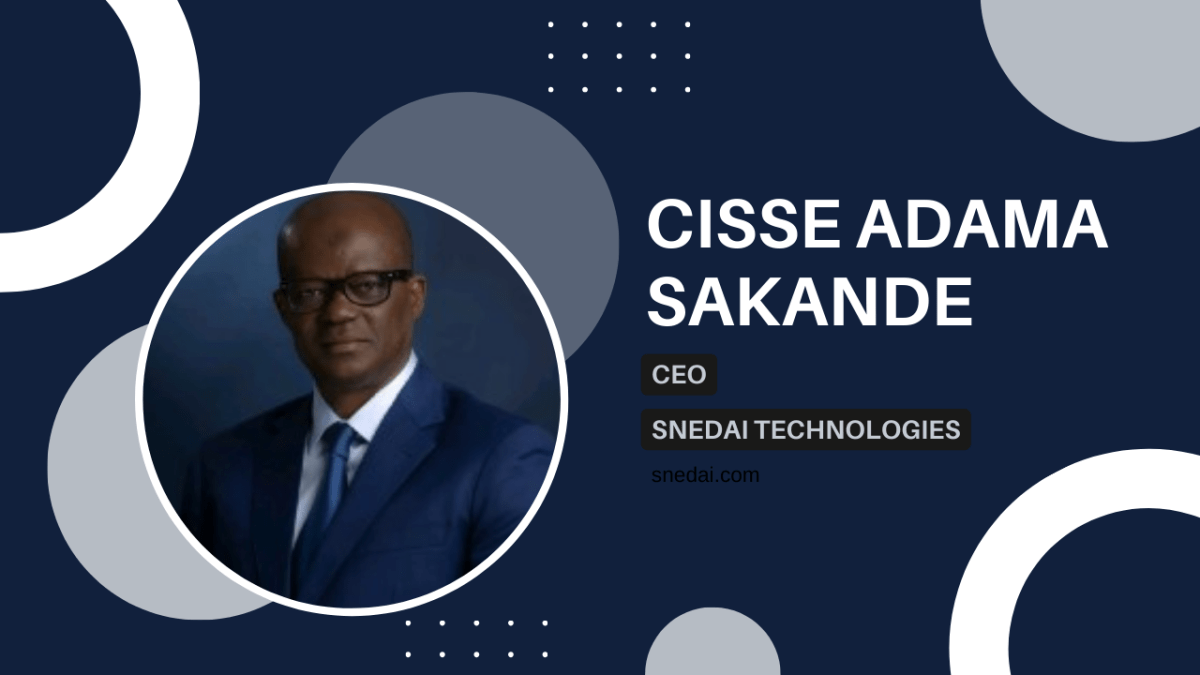 In this exclusive interview, we embark on an extraordinary journey through the life and achievements of Cisse Adama Sakande, the visionary Chief Executive Officer behind the digital revolution of Snedai Technologies. With a career spanning over three decades, Sakande's unique fusion of technical prowess and strategic marketing brilliance has left an indelible mark on the digital technology and business development landscape.
Embarking on the Odyssey
Cisse Adama Sakande's odyssey began in 1996 as the Director of Systems Integration at MCG International, an enterprise strategically partnered with the tech giant, Oracle Corporation. As the liaison between MCG and Oracle, Sakande pioneered the introduction of the OVS (Oracle Value Service) program to Africa. This initiative not only made Oracle's cutting-edge products accessible to SMEs but also significantly expanded their footprint across Ivory Coast and West Africa.
In 2001, Sakande assumed the role of Director of Information Systems at the renowned Sanofi Aventis Group, a pharmaceutical powerhouse. His mission: to forge robust and efficient IT infrastructures across multiple Sub-Saharan African subsidiaries. The result was a transformative enhancement of the company's global operations.
In 2010, Sakande's trajectory led him to the Vlisco Group, where he served as the DSI/CIO at Uniwax, a subsidiary. Here, he orchestrated an all-encompassing overhaul of information systems, ushering in cost savings and a high-performance ecosystem.
Fast forward to 2015, Sakande took the helm as the CIO of the SNEDAI Group, masterfully orchestrating the implementation of the Universal Health Coverage project in Côte d'Ivoire, complete with a state-of-the-art technological infrastructure.
In 2017, he assumed the mantle of CEO at SNEDAI TECHNOLOGIES, where he initiated the groundbreaking platform, www.monpasseport.ci, revolutionizing the passport application process. In a groundbreaking feat, his company secured a massive construction contract for a state-of-the-art Datacenter in August 2023, valued at tens of millions of dollars. These triumphs underscore Sakande's exceptional talent for innovation and leadership in the realm of cutting-edge technology initiatives.
Leadership, Innovation, and Impact
Sakande's leadership style is an enchanting blend of innovation, unwavering commitment, collaborative spirit, a customer-centric approach, and an unwavering commitment to social responsibility. These attributes have been instrumental in catapulting SNEDAI TECHNOLOGIES into a major player in the digital technology sector in Ivory Coast and West Africa.
Unique Strategies and Pioneering Initiatives
As CEO, Sakande has implemented visionary strategies, fostering a culture of unceasing innovation, crafting bespoke solutions for clients, and cultivating strategic partnerships that set SNEDAI TECHNOLOGIES apart as a market trailblazer.
Overcoming Challenges with Resilience
Sakande's path to success was not without challenges. His monumental task of transitioning Côte d'Ivoire's passport application process from a manual system to a digital platform was met with resistance. However, his determination and support from influential figures conquered bureaucratic hurdles and led to a groundbreaking transformation for the benefit of citizens.
Guiding Lights: Values and Principles
Sakande's CEO compass is governed by essential principles, encompassing unwavering customer-centric innovation, transparency, ethics, excellence, investment in people, agility, long-term value, and calculated risk-taking. These principles are the bedrock of his leadership philosophy.
Paving the Future and Staying Informed
To stay abreast of industry trends, Sakande is an avid reader, an active participant in conferences, and an advocate for continuous employee training. Looking forward, his CEO aspirations involve geographic expansion, leadership in innovation, digital inclusion, social responsibility, strategic partnerships, talent development, digital sovereignty, and sustainable growth.
The Crown of Recognition
Sakande's monumental contributions have earned him accolades and recognition, including the "Grand Prize for Digital Transformation" in 2022 and "The Pan-African Grand Prix for Leaders 2023." He was also crowned with the "Super Grand Prix for the Best Manager of Technological Innovation" in March 2023.
In closing, Cisse Adama Sakande's voyage is a testament to his boundless zeal for innovation and his dedication to steering positive change in the dynamic digital technology sector. His journey as a CEO serves as a wellspring of inspiration for budding leaders in the industry, a compelling testament to the power of vision, determination, and innovation.
Related posts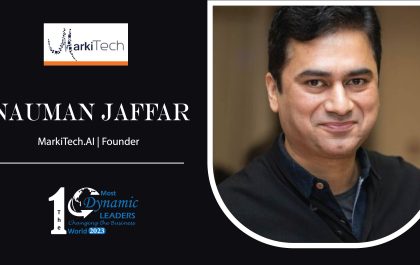 Nauman Jaffar: Revolutionizing Healthcare with Innovative Technologies
Nauman Jaffar, the founder and CEO of MarkiTech, is a serial entrepreneur and visionary leader in the health-tech sector. With…