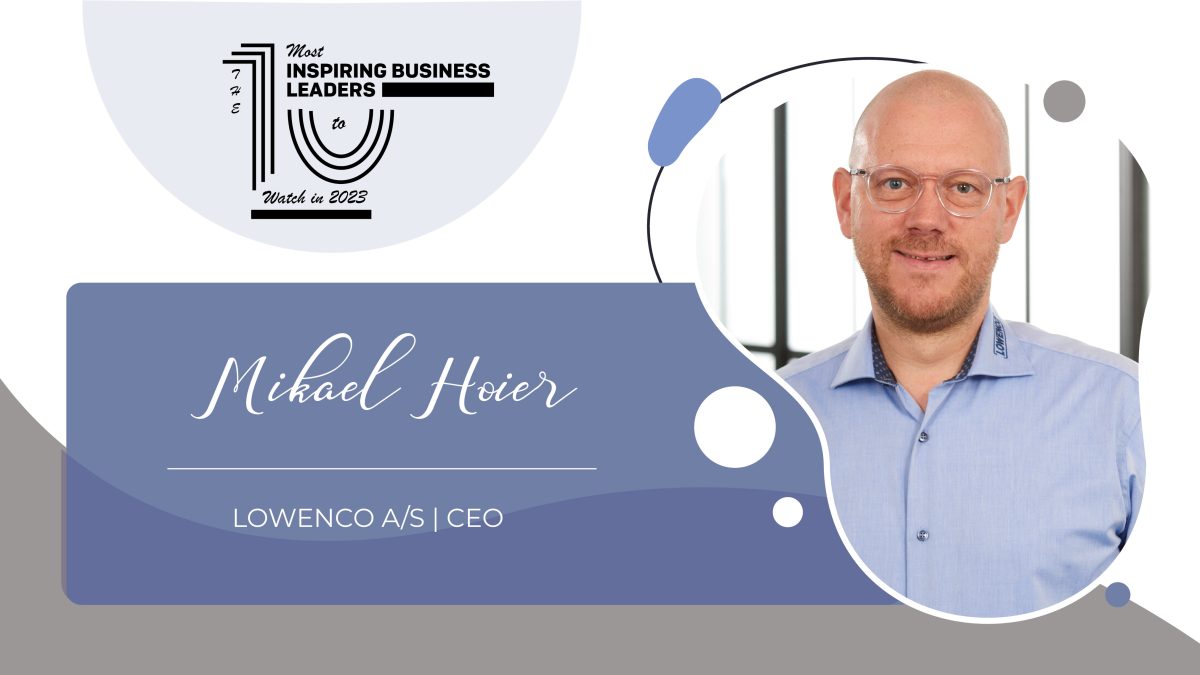 In the fast-paced and competitive world of business, leaders who possess a unique blend of technical expertise and exceptional management skills are often the ones who drive companies toward success. Mikael Hoier, the CEO of LOWENCO A/S, is a shining example of such a leader. With a background in technical sales and a passion for driving growth and development, Mikael has been instrumental in transforming LOWENCO into one of the leading manufacturers of cold storage facilities in the world.
Educational Background and Professional Journey:
Mikael's journey into the business world began with his educational pursuit in electronics. However, after completing his education as an Electronic Technician, he realized that he wanted a career that involved interacting with people and sales became his calling. Recognizing the importance of continuous growth and development, Mikael decided to pursue an Academy Profession Degree in Leadership and Management. Armed with technical knowledge and management skills, he embarked on a career in technical sales, leveraging his ability to communicate with clients on a technical level.
Over the years, Mikael has held various management positions, including Sales Manager, General Manager, and Sales Director. He demonstrated his exceptional leadership by turning around a declining sales division through strategic planning and building a motivated and cohesive team. Mikael's approach to leadership centers around developing individuals to become self-propelled and independent, enabling them to reach their full potential and drive the company forward.
The Journey with LOWENCO A/S:
Though Mikael was not the founder of LOWENCO, he felt an immediate connection with the company from the very beginning. Hired as Sales Director/CSO, his mission was to build a sales organization and foster growth for the company. Through dedication and hard work, Mikael formulated and executed a strategy that propelled LOWENCO into the forefront of the cold storage industry.
LOWENCO's Innovative Products and Services:
LOWENCO is at the forefront of cold storage solutions and is known for manufacturing high-end cold storage facilities, refrigerated units, and freezers using top-quality components. Their innovative product offerings, such as the CON20 and LSSU, have transformed the traditional temperature-controlled storage industry. The company also specializes in custom-made freezers and cold storage facilities, adhering to GMP guidelines for clients worldwide.
One of the company's standout offerings is their unique product solution for the pharmaceutical market – the Large Scale Ultra-Low Temperature Freezer Storage Solution. These units not only ensure the highest quality and safety for stored products but also boast significantly lower energy consumption, making them environmentally friendly and contributing to a more sustainable world.
Differentiation from Competitors:
What sets LOWENCO apart from its competitors is their relentless focus on developing solutions with lower energy consumption, reducing their carbon footprint, and contributing to a better world. LOWENCO's dedication to creating a sustainable future resonates with their clients and stakeholders, making them an industry leader in transforming ultra-low temperature storage solutions.
Importance of Employee Well-being:
Mikael firmly believes that employee well-being is the key to success. He emphasizes creating an open and honest work environment where positivity, humor, and pride in their products drive motivation and ownership. LOWENCO's success is attributed to the strong emphasis on the development and happiness of its employees. Regular employee development dialogues, satisfaction surveys, and team sessions foster a culture of transparency and communication.
Continuing Growth and Development as a Leader:
Mikael continues to grow as a leader by staying attuned to market trends, listening to customer feedback, and maintaining an open and direct line of communication with both clients and employees. He firmly believes in being authentic and true to oneself while developing those around him. Mikael's vision for LOWENCO involves doubling its size within three years by executing a comprehensive business plan, expanding the workforce, and penetrating new markets.
Conclusion:
Mikael Hoier's incredible journey from a technical sales professional to the CEO of LOWENCO A/S is a testament to his leadership, determination, and vision. By combining technical knowledge, management expertise, and a passion for sustainable growth, Mikael has elevated LOWENCO to new heights in the cold storage industry. His focus on employee well-being and fostering a positive work environment has been key to the company's success. With an unwavering commitment to a sustainable future and continuous development, Mikael Hoier remains an exemplary leader in the business world.
Related posts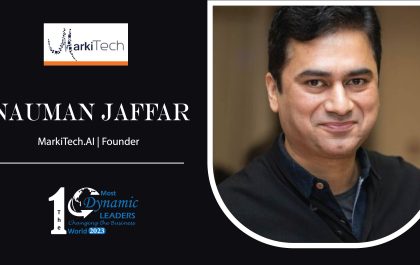 Nauman Jaffar: Revolutionizing Healthcare with Innovative Technologies
Nauman Jaffar, the founder and CEO of MarkiTech, is a serial entrepreneur and visionary leader in the health-tech sector. With…