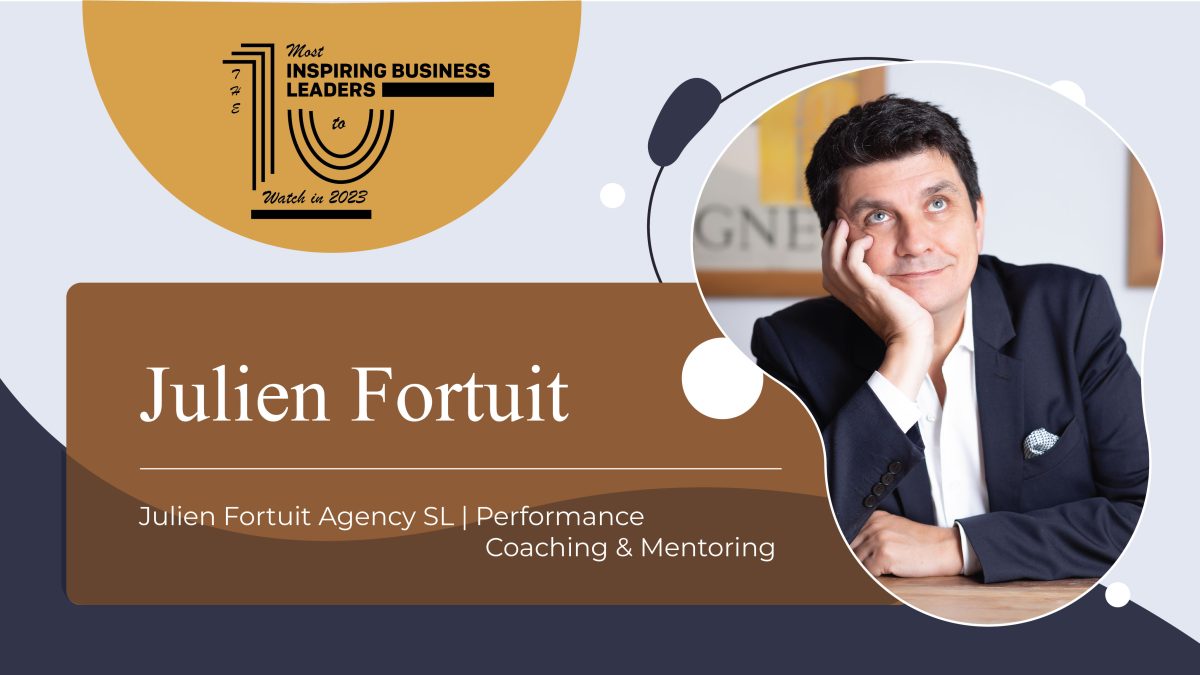 In the fast-paced world of luxury goods and high-end sales, there are few individuals who possess the unique blend of experience and passion that Julien Fortuit brings to the table he gates the word expertise. Born in Paris, Julien's journey from a business school student to a renowned performance coach is a testament to his unwavering determination and relentless pursuit of growth and self-discovery.
Fuelled by his desire to work in the luxury goods industry, Julien secured a position at Chanel through a serendipitous conversation and a pack of Dunhill Light cigarettes. His early career was marked by transitions from finance control to operational marketing, high-end distribution, customer experience, and business development.
Throughout his professional life, Julien traversed continents, working in the UK, Europe, North & Latin America, Japan, and most of Asia. His global exposure led him to diversify his skill set and establish a formidable international network. Despite his successes, Julien found himself at a crossroads, feeling stuck, sad, and bitter. However, a transformative encounter with a coach provided him with a new perspective and revealed that he was no longer in the right place. This revelation sparked a life-changing decision for Julien as he embarked on a journey of self-discovery and self-improvement.
In 2017, Julien Fortuit founded his eponymous company, Julien Fortuit Agency SL, a beacon of light for those seeking growth, clarity, and transformation. The agency's primary focus lies in performance coaching and mentoring, catering to three distinct groups:
Raise Your Engagement: Sales Team Coaching & Mentoring: Targeted at premium brands and retailers, this program empowers sales teams by implementing effective coaching and mentoring practices. "Stop selling, start serving" is the motto.
Your Next Adventure: Life & Executive Coaching: This tailor-made personal and professional coaching intensive helps individuals break free from inertia, gain clarity, discover their true purpose  and gain long lasting self confidence.
The Missing Curriculum: A 3-month coaching intensive for young adults seeking self-awareness, helping them make informed educational choices and embark on fulfilling careers.
Moreover, the Julien Fortuit Agency SL offers Business Development Coaching & Mentoring, catering to professionals and creatives aiming to build an inspiring brand. Julien's Luxury background and experience in various departments, combined with numerous certifications and accolades, sets his agency apart from competitors. He follows a unique coaching method called "Insight Through Enquiry," enabling clients to explore their inner selves and find their authentic paths.
Julien's commitment to excellence and continuous learning is evident in his impressive list of certifications and accreditations, totaling over 10, as well as his vast experience, encompassing more than 4,000 hours of performance coaching and mentoring. He is an esteemed member and contributor to the Forbes Coaches Council Expert Panel and a Fellow at the Institute of Coaching, McLean Hospital, a Harvard Medical School affiliate. As a testament to his prowess, Julien was voted one of the Top 16 Coaches in London in 2023 and is frequently featured in renowned media outlets.
The importance of well-being in employee performance is a cornerstone of Julien's coaching philosophy. Inspired by Nobel Prize winner Daniel Kahneman's concept of "driving" forces and "restraining" forces, Julien believes that empowering individuals involves removing roadblocks and alleviating stress rather than forcefully pushing them forward. His mission is to help individuals gain clarity, release their brakes, and identify new directions, enabling them to seize opportunities and achieve their full potential.
As a leader, Julien follows two personal mottos: "Always Be Learning" (ABL) and "Always Be Testing" (ABT). These mottos drive his continuous growth and development as he shares his insights through his writings for Forbes, LinkedIn, and Instagram. A voracious reader, Julien devours a book a week on average and leverages coaching supervision and collaboration with other coaches from the Forbes Coach Council to refine his skills.
When asked about the most important trait in a business leader's career, Julien emphasizes the significance of having a clear vision aligned with the company's core values. With this guiding compass, leaders can inspire their teams and chart a successful course for their organizations.
In conclusion, Julien Fortuit's journey from a driven business student to a prominent performance coach and founder of Julien Fortuit Agency SL is a testament to the power of self-discovery and transformative coaching. Armed with a unique blend of luxury industry experience, an extensive network, and a passion for empowering individuals, Julien is dedicated to awakening possibilities and guiding others on their paths to success. Through the Insight Through Enquiry Method™ (I.T.E.M.™), he continues to make a profound impact on the lives of ambitious salespeople, managers, and young adults seeking self-awareness and personal growth. Julien Fortuit is a beacon of inspiration and change, empowering individuals and businesses to unlock their full potential and achieve greatness. As he aptly puts it, "We are FAR more powerful when we know WHO we are and what we have to do next."
Related posts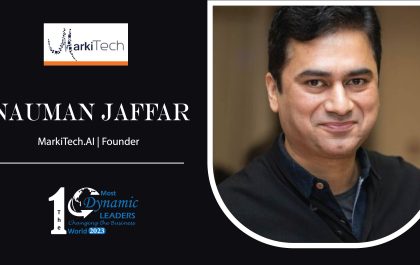 Nauman Jaffar: Revolutionizing Healthcare with Innovative Technologies
Nauman Jaffar, the founder and CEO of MarkiTech, is a serial entrepreneur and visionary leader in the health-tech sector. With…