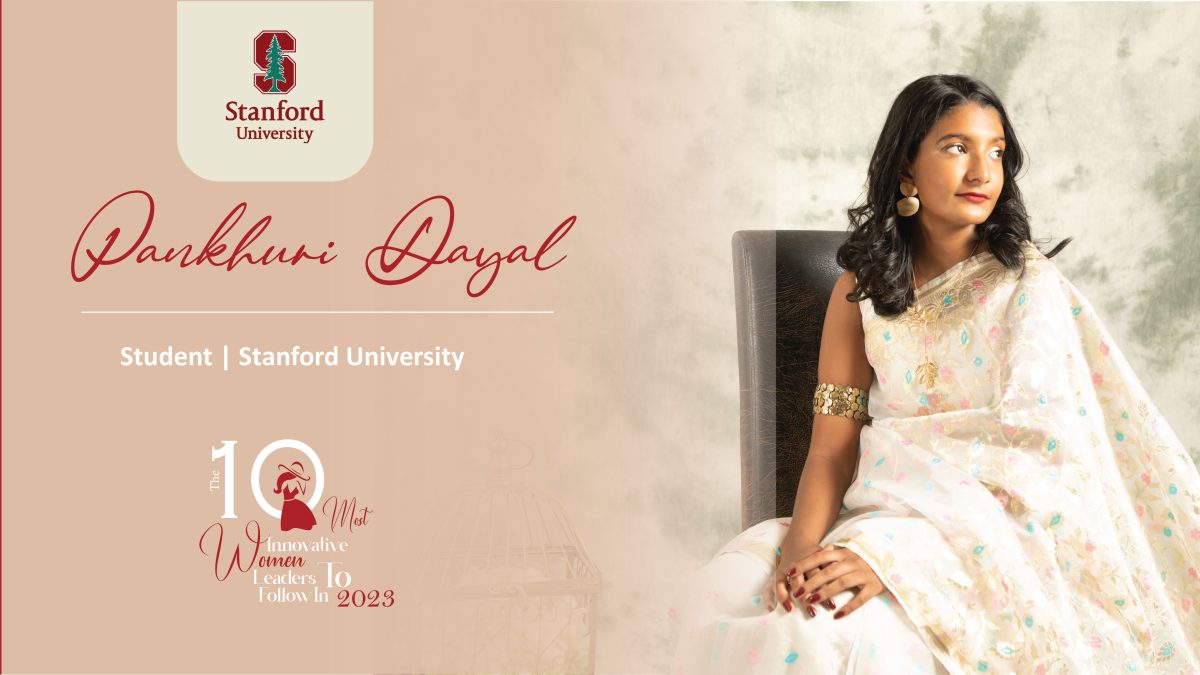 Pankhuri Dayal, a name synonymous with innovation, collaboration, and advocacy, has been making waves at Stanford University and beyond. In a recent interview with Icon Magazine, Pankhuri shared insights into her life at Stanford, her transformative work with Move4Migrants, her efforts to promote diversity in the field of Classics, and her innovative approach to problem-solving. Her vision for the future is filled with a passion for making a positive impact in the world through the intersection of psychology, technology, and advocacy.
Life at Stanford
Life at Stanford for Pankhuri is a world of limitless possibilities and interdisciplinary pursuits. The California sunshine serves as an inspiring backdrop for her academic journey. Stanford encourages students to combine their passions and explore unconventional paths: Pankhuri, with her love for psychology, has seamlessly integrated it with artificial intelligence, business, and cognitive science. The diversity of her friends at Stanford, who come from various backgrounds and possess unique interests, add fuel to her collaborative spirit. Pankhuri says that she cannot wait to see the outcomes that their collective expertise and experiences in different fields, will generate over the next few years.
Empowering Migrants & Minorities
One of Pankhuri's remarkable achievements is her involvement in Move4Migrants, a family charity dedicated to supporting migrants in Hong Kong. During the challenging times of the Covid-19 pandemic and the 2019 Hong Kong protests, Pankhuri recognized the struggles faced by migrant communities. In response, she launched ModernMigrants, an initiative aimed at retraining migrant and minority professionals in six key digital industries. Through Zoom workshops, mentoring, and global partnerships, Pankhuri and her team successfully helped hundreds of migrant workers adapt to the digital future. The impact of her work extended beyond training, as she was invited to share recommendations on minority inclusion in the local workforce by the Hong Kong Equal Opportunities Commission. Additionally, Pankhuri had the opportunity to raise the issue of migrant inclusion at the United Nations Youth Assembly and was recognized with the prestigious 2020 YEG Young Social Entrepreneur of the Year Award.
Making Classics Accessible To All
Classics, a field predominantly taught at elite academic institutions and dominated by a white majority, also played a significant role in Pankhuri's journey. Having studied Classics at The Milton Academy, she understood the lack of diversity in the field. Determined to promote inclusivity, she hosted a seminar titled "Bringing Diverse Voices To Classics." This seminar brought together scholars from prestigious institutions worldwide to discuss the historical reasons for the lack of access to Classics studies for diverse populations. The discussions revolved around strategies to make Classics more accessible, including enhancing its perceived value in modern education and leveraging technology to create a new cohort of Classicists from diverse backgrounds, cultures, and geographies.
Innovative Approach
Pankhuri's innovative approach to problem-solving is exemplified by her work on the Homer Multitext Project, where she used technology to translate old manuscripts. In a field traditionally reserved for high-caliber college students and professors, Pankhuri became the first high school student to contribute to this research. Through coding, knowledge of Ancient Greek, and collaborative efforts, Pankhuri and her team analyzed language discrepancies, syntax errors, and cultural implications within different manuscripts. Their work not only advanced the understanding of the ancient text but also improved accessibility for scholars around the world.
Anti-Celebrity Mindset
Pankhuri firmly advocates doing things out of passion rather than for earning recognition, and keeping a low profile. In her academic pursuits and charitable endeavours, her strength is collaborating with diverse groups and leading teams through the power of inclusivity. At The Milton Academy, she held leadership positions in clubs and organizations that mattered to her, using her influence to help fellow students find their own passion and leave behind a legacy. Recognizing the importance of diversity, she mentored new international and students of color, promoting anti-racism and community integration. Additionally, Pankhuri served as a founding board member of Woodblock Press, a publication dedicated to amplifying Asian voices in America. Through this, she hopes to create a more inclusive diverse world that provides equal opportunities to all. 
Matters of Mind
Looking ahead, Pankhuri envisions a future where she can apply her passion for behavioural science and psychology to real-world problems. Her academic pursuits have paved the way for exploring the intersection of psychology and technology, with a particular interest in companies working in this space. Pankhuri also intends to leverage her education and opportunities to continue advocating for migrant and minority inclusion globally. She firmly believes that through the power of psychological science and methods, society's pressing issues can be effectively addressed, leaving a lasting positive impact on the world.
In conclusion, Pankhuri Dayal is an exceptional individual whose journey embodies innovation, collaboration, and advocacy. With her dedication and visionary mindset, Pankhuri Dayal is set to leave an indelible mark on the world and inspire generations to come. Her favourite quote is: "A true friend is someone who thinks that you are a good egg even though he knows you are slightly cracked." This perfectly encapsulates her spirit—a fun-loving but wise individual who embraces her uniqueness, and channels it into creating positive change in the world.
Related posts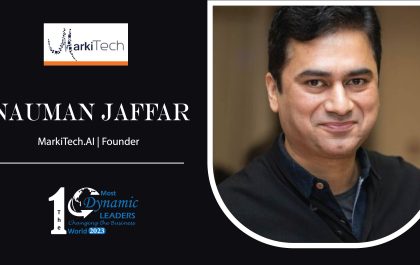 Nauman Jaffar: Revolutionizing Healthcare with Innovative Technologies
Nauman Jaffar, the founder and CEO of MarkiTech, is a serial entrepreneur and visionary leader in the health-tech sector. With…