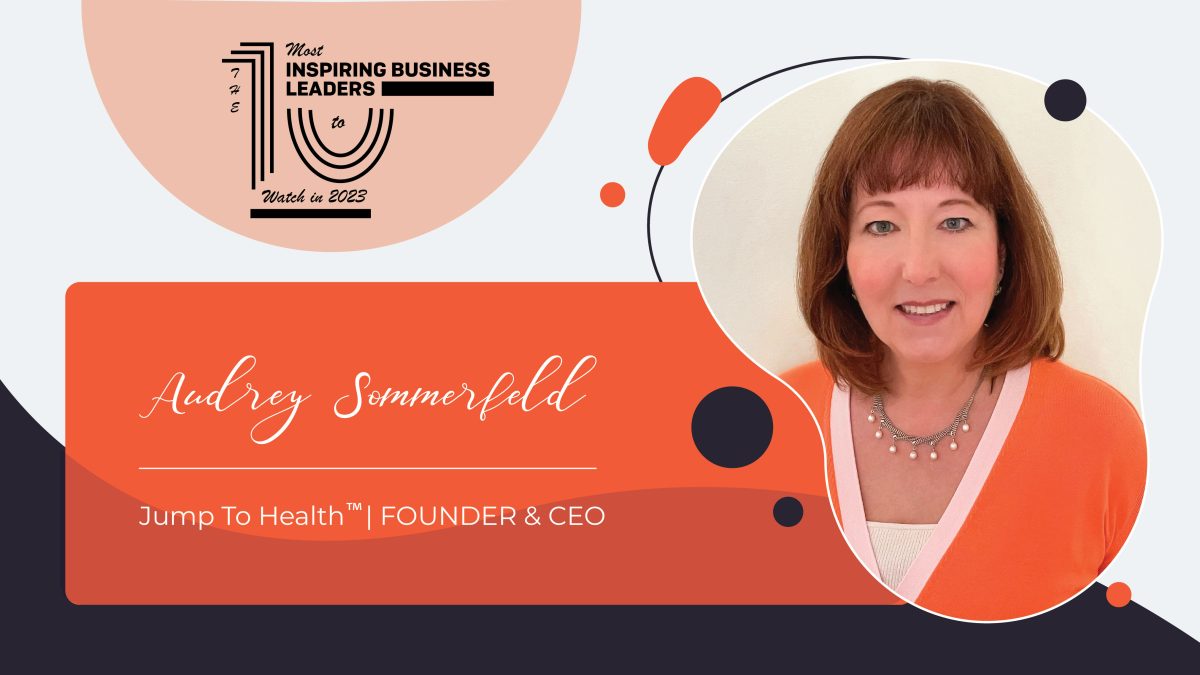 Audrey Sommerfeld is a powerhouse of nutrition education and products, and the founder of Jump To Health™. Her educational background and professional journey helped her to build a company that provides top-notch nutrition education and natural products to people who want to improve their health.
Audrey completed two degrees at the University of Minnesota and then earned her MBA from Kellogg School of Management at Northwestern University. Her career started at Procter & Gamble where she worked on several brands, including Oil of Olay and Bain de Soleil. She then moved on to Johnson & Johnson and worked on Mylanta, Tylenol new products, Pepcid, Johnson's baby and Neutrogena. Her experience in direct selling came from her time at Herbalife where she helped launch 44 products in 59 countries. After that, Audrey joined ViSalus and helped grow the startup to $632MM. All this experience led Audrey to start Jump To Health™ in November 2018 with a mission to provide more nutrition education and natural products to help people gain better health.
Jump To Health™ offers nutritional products that help people balance gut health, boost immune health, support good digestive health, energy, fitness, and weight management. The company offers more nutrition education and meal plans to help people learn proper nutrition so they can live a healthier life. What sets Jump To Health™ apart from its competitors is the company's commitment to using more clinically studied and patented ingredients in its product line.
The driving force behind starting Jump To Health™ was to end the health crisis that is gripping the world. Obesity, diabetes, IBS, ADHD, and other health challenges are on the rise, and nutrition can help in many ways. Unfortunately, nutrition is not taught in schools, and even healthcare providers on average get less than 10 hours of nutrition training in their careers. Jump To Health™ seeks to end obesity, diabetes, gut issues, inflammation, and other health challenges that can be improved with good nutrition, education, and support, and provide a way for everyone to win with better Health, Wealth, Living, Giving. The company provides education on nutrition and natural products that cost less, taste better, and deliver results.
Audrey believes that health is the cornerstone of life. With poor health, you do not have the energy, stamina, or mental focus to be there fully to enjoy life or family. Therefore, Jump To Health™ places a high priority on employee well-being.
Audrey continues to grow and develop as a leader by prioritizing learning and shifting the company's mindset from win/lose to "win/learn." She believes that personal accountability is key to continued learning, growth, and performance.
Jump To Health™ aspires to continue to expand its education platforms and product portfolio, and build out the 4 pillars the company was built on: Health (products and education), Wealth (opportunity to earn as an affiliate, brand partner and then also education on financial health), Living (more perks and benefits for customers to save on travel, shopping, fun), and Giving (ways to give back to others in need).
Audrey's favorite quote from Harriet Tubman encapsulates her belief that every great dream begins with a dreamer. Audrey encourages everyone to remember that they have within them the strength, the patience, and the passion to reach for the stars and change the world.
In conclusion, Audrey Sommerfeld's journey of building Jump To Health™ has been nothing short of incredible. Her educational background and professional experience have helped her to build a company that is committed to providing nutrition education and natural products to people who want to improve their health. With Audrey's leadership and vision, Jump To Health™ is poised to make a significant impact in the world of health and wellness.
Related posts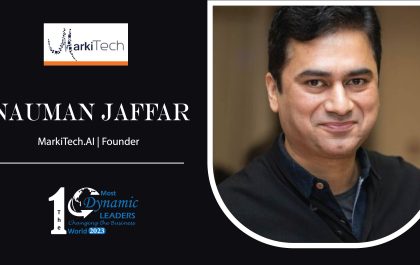 Nauman Jaffar: Revolutionizing Healthcare with Innovative Technologies
Nauman Jaffar, the founder and CEO of MarkiTech, is a serial entrepreneur and visionary leader in the health-tech sector. With…