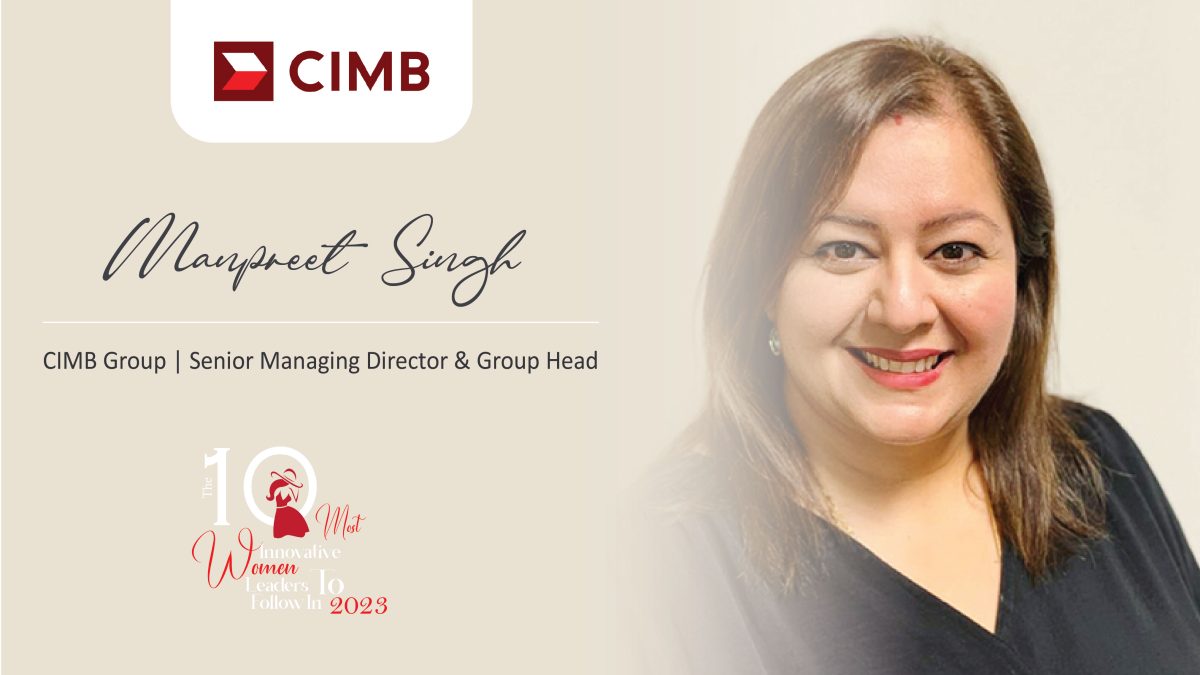 In the realm of modern business, where competition is fierce and customer loyalty is a coveted asset, the role of customer experience (CX) cannot be underestimated. Manpreet Singh, the Senior Managing Director and Group Head of Customer Experience Management at CIMB Group, stands as a formidable figure in the arena of CX transformation. With an impressive journey spanning over a decade in various banking roles, Manpreet has not only navigated the complexities of the banking sector but has also emerged as a torchbearer for cultivating a customer-centric culture within organizations.
A Foundation Rooted in Diversity and Education
Manpreet's path to CX leadership has been uniquely paved by her diverse experiences and a strong academic foundation. Growing up in a business-oriented family, she imbibed entrepreneurial skills from an early age, which later contributed to her adeptness in understanding and connecting with diverse audiences. Her educational journey began with studying Zoology, obtaining both her bachelor's and master's degrees from Delhi University. She further honed her skills with a post-graduate program in human resource management at the prestigious Symbiosis Institute of Management Studies.
But what truly set Manpreet apart was her willingness to explore beyond her academic pursuits. She conducted research at esteemed institutes in India and earned recognition with national and international publications. This academic prowess equipped her with a unique ability to analyze complex situations and find innovative solutions—a skill that has been instrumental in her CX leadership role.
Climbing the Banking Ladder: A Remarkable Trajectory
Manpreet's journey in the banking sector began in 2001 when she stepped into the role of a cross-sell officer at a Citigroup subsidiary. This marked her initiation into the world of banking and kindled a passion for the industry. Her trajectory through various banking giants like ABN AMRO Bank and HSBC was marked by her ability to seamlessly integrate service excellence with a deep understanding of customer needs.
However, it was her 8-year tenure at HSBC that allowed her to cultivate a keen sense of customer experience. She climbed the ladder to lead Customer Experience and Service Delivery in East Malaysia, which later evolved into crafting the Customer Experience and Touchpoint Strategy for HSBC Malaysia. This pivotal phase of her career laid the foundation for her current role as a CX visionary.
A CX Pioneer at CIMB Group
Manpreet's entry into CIMB Group was marked by her bold initiative to revolutionize customer experience. As the Head of Group Customer Experience Management, she initiated a standardized customer experience across geographies, placing the customer at the forefront of all operations. Her focus was not limited to service quality; instead, she aimed to infuse a customer-first mindset throughout the organization.
The transition demanded a multi-faceted approach, involving reshaping measurement systems for an outside-in perspective, instilling a customer-centric culture, and making "Treating Customers Fairly" a core principle. Manpreet's leadership brought about a shift from service-centricity to an approach that fosters deep connections and meaningful interactions with customers.
Lessons from Experience: Manpreet's Leadership Philosophy
Throughout her journey, Manpreet imbibed invaluable lessons. One that stands out is the power of building genuine relationships. Her experience at Citibank, where she established lasting relationships with clients, taught her the significance of forming human connections. Another pivotal moment was when she was assigned to lead the East Malaysia region, a challenge she embraced with resilience. This experience cemented her leadership philosophy of empowerment, wisdom-guided guidance, and the ability to adapt to diverse challenges.
The Mantras of Building an Exemplary CX Team
For Manpreet, a successful CX leader is only as strong as the team supporting them. She underscores the importance of a brilliant, diverse, and inclusive team. Manpreet's CX team at CIMB Group, under her guidance, has been recognized as the "Best CX Team" in multiple external award ceremonies. She fosters open communication, updates her team on developments, and maintains a personal connection with them. She emphasizes data-driven objectivity, the value of passion tempered with detachment, and above all, the mantra that "Customers are the Boss."
Charting the Future of CX: Challenges and Opportunities
Manpreet's journey is far from static; it's an ongoing evolution. Presently, she is driving a transformation program at CIMB Group that seeks to refine processes, enhance customer journeys, and elevate employee experiences. Looking ahead, she envisions a "phygital" strategy, fusing physical and digital elements to create an optimal customer experience. She believes in a holistic approach, balancing customer experience, employee experience, and operational efficiency. Her strategy centers around the "3D approach": Design, Delivery, and Delight.
In a world increasingly defined by customer expectations, Manpreet Singh's journey is an inspiring testament to the potential of creating customer-centric cultures. From her academic prowess to her leadership philosophy, Manpreet exemplifies the fusion of knowledge, adaptability, and the passion needed to transform businesses into customer-focused powerhouses. Her story is a guiding light for anyone seeking to reshape the landscape of customer experience in the modern business landscape.
Related posts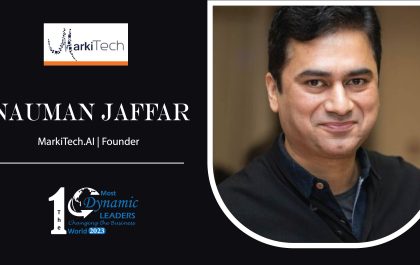 Nauman Jaffar: Revolutionizing Healthcare with Innovative Technologies
Nauman Jaffar, the founder and CEO of MarkiTech, is a serial entrepreneur and visionary leader in the health-tech sector. With…