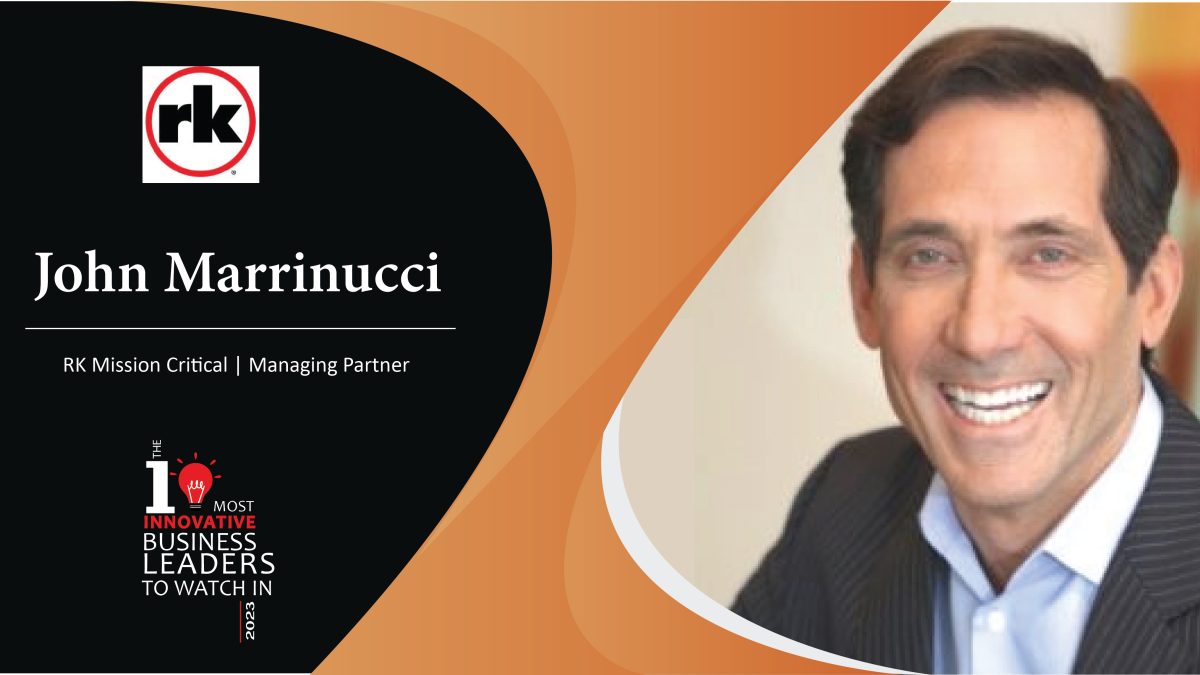 John Marrinucci, the CEO of RK Mission Critical, LLC, is an accomplished business leader with a diverse professional background. He began his career by serving in the US Navy as a nuclear engineer. He qualified and served on a nuclear power fast attack submarine where he learned the highest standards of personal integrity, performance, and leadership. He was recognized early in his career and was promoted to the Operations Officer position on the submarine due to his personal and his division's performance in several critical operational situations at sea. He went on to attend Wharton Business School and has been managing companies ever since.
In 2015, Marrinucci joined RK Mission Critical, LLC to bring about transformational change in the construction industry. The company is an ISO certified off-site manufacturing company that delivers customized solutions to the unique challenges of mission-critical and specialty markets. Today RK Mission Critical serves the nation's specialized custom-engineered modular solution needs of data, telecom, power, and other mission-critical markets. The company's value proposition is to provide turnkey modular solutions with optimized efficiency, performance, reliability, and cost.
RK Mission Critical's old fashioned values prioritize accountability, close customer relationships, and a sense of urgency. The company believes that customers become family, and they collaborate extensively with them on all levels. Their goal is to become both a trusted advisor and a partner to their customers. The team is driven to continuously improve and adheres to the highest quality standards, utilizing the ISO 9001 and Lean Six Sigma principles. The company is vendor and technology-neutral, and their attention to detail is second to none. Using their knowledge and experience with a wide range of cooling, power, and manufacturing strategies, their technical solution engineers provide customers with value-added, innovative solutions.
RK Mission Critical's facilities, located in Denver, CO, consist of 280,000 sq. ft. of world-class manufacturing space. The company self-performs ninety-five percent (95%) of its products while controlling the supply chain with the support of the six other RK Industries (RKI) businesses, their 320,000 sq. ft. of fabrication facilities, and their combined 2,000 employees.
Marrinucci was selected to lead RK Mission Critical, LLC due to his natural leadership abilities and the sense of pride instilled in him by his parents, who challenged him to use his God-given talents to make a difference in the world. Marrinucci found that all his previous experiences had led him to this position of leadership at RK Mission Critical.
RK Mission Critical sets itself apart from its competitors by providing turnkey modular solutions that are designed in collaboration with their customers utilizing their library of reference designs. They build their products off-site in their quality-controlled manufacturing facility, which reduces project risk and increases their customers' competitive advantage. The company is a single source provider with the experience and knowledge required to conceive, design, engineer, manufacture, and integrate the right products and solutions for industries addressing challenges in a constantly evolving Mission Critical marketplace.
According to Marrinucci, well-being is essential in employee performance. As a qualified Navy Nuclear Engineer, Marrinucci develops his teams to have values, much like his team on the nuclear submarine These values include showing respect all individuals and their input equally, ensuring people are well trained, putting the team before self, remaining mission-focused, providing full transparency, and making sure everyone is working hard, and playing hard. Marrinucci believes that his team is an extension of his family, and his ideal team is happy, dedicated, and hardworking. Each individual is familiar with their roles and responsibilities, strives for excellence, and makes every effort to grow and learn.
Related posts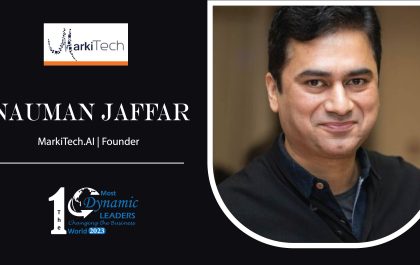 Nauman Jaffar: Revolutionizing Healthcare with Innovative Technologies
Nauman Jaffar, the founder and CEO of MarkiTech, is a serial entrepreneur and visionary leader in the health-tech sector. With…